Creation [BLCKB-002]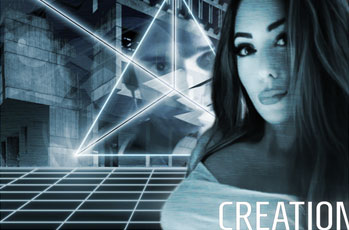 Released Date: Jul 09 2021 Music: Lily Gale
Blackly Beyond Records proudly presents another hard hitting release by artist Lily Gale. The first track starts with a 160 BPM raw  industrial techno blaster, before entering another realm with the psychedelic Fifth Dimension remixed by Igor Vertus. These tracks can't be denied and will deliver mind bending sounds to the dance floor.
Where to buy?
The release will be available on most digital streaming platforms, including Beatport.
Buy at at: https://ditto.fm/creation-lily-gale
Junodownload: https://www.junodownload.com/products/lily-gale-creation/5171987-02/
If you're store is note in the list, use the search in your favourite store.
Album Info
Genre: Electronic – Style: techno, hardtechno,

industrial

Artists:  Lily Gale

Album Title: Creation

Label: Blackly Beyond Records

Catalogue: BLCKB-002

Format: File, MP3 320 kbps, FLAC, WAV, EP

Release date: 9 July 2021

Produced/Composed by: Igor Vertus & Lily Gale
Mixed by: Igor Vertus
Mastered by: Igor Vertus
Artwork by: Igor Vertus
Tracklist
A1: Lily Gale –

I Am The Creator – 0

5:39

B1: Lily Gale – Fifth Dimension (Igor Vertus Remix) – 06:03
Links to artists:
Lily Gale
Igor Vertus